Shopping
Once the shopping begins, you know you are going on a trip!
It had to happen at some time or other and why not do London's Regent Street/Oxford Circus on a bustling, 26°C, Saturday afternoon!
I was hot before I got off the train and I was hungry, headed straight for a Delice de France for a cheeky pastry! Resulting in perfect indigestion for the rest of the afternoon.  It didn't really put me in a mood to shop; shame, I was theoretically looking forward to spending my pennies on some shiny new gear.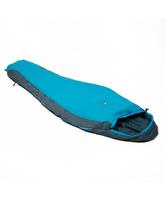 I did buy a couple of things, one of which was a 1-2 season sleeping bag from Black's:  it has a mosquito net built into it (just in case we end up camping, the mosquitos just love to dine on me!).  It is 1100g which felt about right to be carrying in either a backpack or panniers.  My partner was cautious about this one – he warned me about overheating but I have a tendency to chilly rather than hot so I was happy.  I will let you know how it works out!  He went for an even lighter one, weighing only 700g; lighter and more compact, I encouraged him to buy this – more room for my stuff, I figured!
I also bought an extra large travel towel.  Though perhaps a little sad of me, I love these; they are so useful to have with you, taking up hardly any room at all but doing everything you expect from a towel.  Black's prices range from £8.00 to £28.00 but there are discounts to be found on their website.
And that was Saturday's shopping expedition done! Shopping would be pointless, however, if shoes weren't involved and I have already purchased and worn in my new shoes for the trip!  And I have to say they are the most amazing sandals that I have ever bought!  I usually have so much trouble with new shoes due to the odd shape of my heels but these were the equivalent of wearing silk!  The advantage of these sandals is that they are suitable for both walking and cycling and wearing in the evening.  They have toe protection which is very important on foot as well as on the bike but they are also lightweight and airy, perfect for a hot Camino!  It also lightens the load as I won't be taking walking boots now as I have worn these on all terrains and I trust them with my every step.
Buen Camino, peregrinos!